KOC Electric begins a new challenge and leap forward.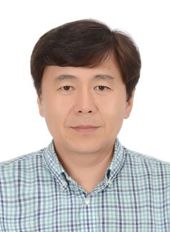 Thank you for visiting the our website.
We are a transformer manufacturing company that has grown with customers for more than 40 years since its foundation in 1979.
Based on our accumulated technology and experience, we have become the leading company in the domestic and foreign ship transformer market.
In addition, with the successful development of KEPCO 154kV extra high voltage transformer for the first time as a Korean SME, a new leap as a Leading Energy Solution Provider has begun in marine & industrial transformer market.
Based on accumulated technology and advanced manufacturing competency, we would like to challenge the development of a new transformer that is required in the global market according to changes in energy policies such as low-carbon and eco-friendly.
We are doing our best to strengthen our technology competency, in order to satisfy our customers with premium technologies and products that meet the changes of the times.
And also we will provide the best quality and service to our customers at a reasonable price.
Please keep your eyes on us, which is now starting new challenges and leaps, continue to grow through the creativity and communication of its executives and employees with a lot of interest and affection.
Thank you & Best regards,